KerbDrain BridgeDeck
Combined kerb and drainage system for bridges
Effective management of surface water on bridges is crucial for ensuring road user safety, reducing maintenance costs, and preventing erosion that can shorten the service life of bridge structures.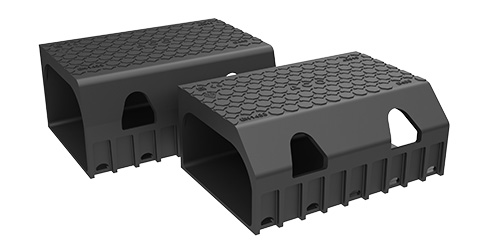 ACO KerbDrain Bridgedeck is a versatile combined kerb and drainage system designed to effectively manage rainwater on bridges. These one-piece units are certified up to Load Class D 400 and are available in both Half Battered (HB) and Splayed profiles (SP) to meet different site requirements.
The product is manufactured from ductile iron and is a Type I system, which means that no concrete bed surround is required for installation. Additionally, the range includes expansion joint solutions that prevent water damage to the joints and allow the flow of water to continue from the bridge to the highway.
Connection to KerbDrain - BridgeDeck is compatible with our award-winning ACO KerbDrain range, allowing for a seamless transition from Bridge to Road.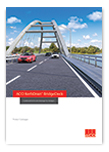 Key features: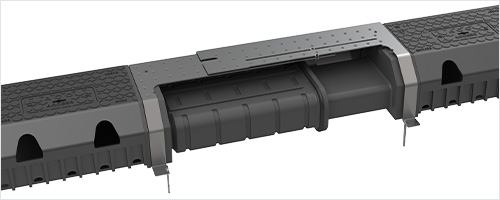 Expansion joint kit
BridgeDeck Expansion Joint Kits provide a watertight solution to prevent damage to expansion joints, and are designed enable the unimpeded flow of water across the joint.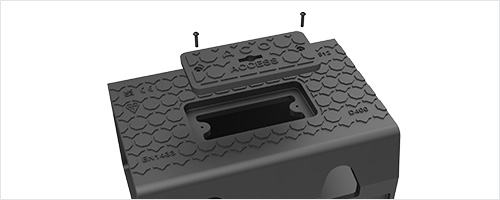 Access units
Maintenance of the channel and expansion joint units is made easy through the use of the ACO Access Units. Regular maintenance is advised in order to ensure efficiency of the channel system.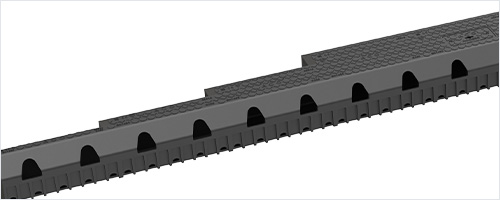 Optimised channel runs
BridgeDeck channels are available in a range of sizes, ensuring that designs can be fully optimised to site requirements. Our QuAD Hydraulic Design software enables the quick calculation and optimisation of channel runs.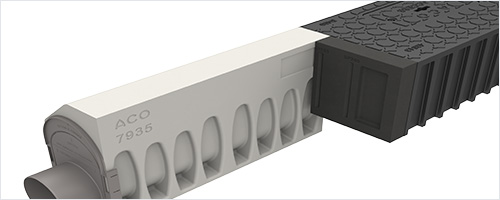 Connection to ACO KerbDrain
Easy connection can be made to ACO KerbDrain D, E and E+ channels via a multifunctional endcap, ensuring a seamless transition from Bridge to Road designs.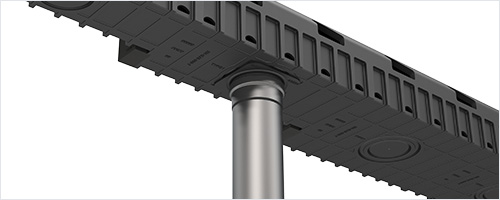 Connection to ACO Pipe
The BridgeDeck channel units are compatible for use with our ACO Stainless Steel Pipe range, available from ACO Building Drainage.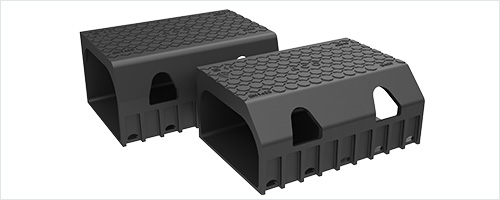 Channel profiles
The system is available in both Half Battered (HB) and Splayed (SP) profiles, allowing for different site requirements. A range of tailored accessories and components are available for each profile range.
Features
Half Battered and Splayed kerb profiles available
Type I installation - no concrete bed surround is required for install
Expansion joint kits available
Certified to BS EN 1433:2002 Load Class D 400
Manufactured from robust ductile iron
Sub-surface drainage points for permeable surfaces
BridgeDeck units can be installed at two different upstand heights
UKCA and CE marked, and carries the BSI Kitemark
High capacity drainage inlets
Benefits
Can be used as a stand-alone solution or combined with other ACO KerbDrain channels to create a seamless and integrated solution for bridge and highway schemes
Complete product offering for all bridge types
Full set of problem-solving components from access units to outlet connectors and multifunctional end caps
Channel runs can be optimised utilising our QuAD Hydraulic Design software
Top surfaces have low risk of skid and slip resistance certified to test standard BS 7976-2
Recommended Applications
Foot bridges
Road bridges
Viaducts
Refurbishment or new build bridges
Request a Design Consultation
As a leader in the design and manufacturing of combined kerb and drainage solutions, we take pride in our expertise in assisting specifiers, consultants, and contractors to develop efficient and cost-effective infrastructure schemes. Speak to our Specification team today to find out more about ACO KerbDrain BridgeDeck.