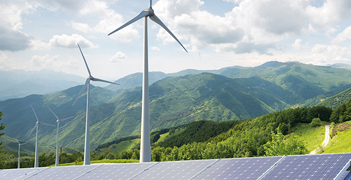 ACO Sustainability
Sustainable Business – Sustainable Drainage
ACO designs, develops and manufactures Building Drainage, and Surface Water Management products. Consequently we consider our core area of activity as protecting and enhancing the living and natural environment by providing products and design support that help facilitate the creation of integrated drainage solutions.
As a manufacturer, there is recognition of the ongoing challenge to always look at how we can reduce our environmental impact, both in our manufacturing processes and in the design, delivery and final use of our products. The ACO business is committed to a variety of different policies and procedures in our ongoing drive for sustainability, including measures to continually reduce carbon emissions across all stages of the lifecycle.
Overview of activities
ISO 14001:2015 accredited across all activities.
Operational CO2e emissions verified by independent third party.
Reduction in CO2e of 31% between 2015 and 2019.
Green energy tariff electricity supply.
Separated waste streams – 81% recycling of all waste.
First manufacturer to be selected as CO2nstruct Zero Business Champion.
Setting science based targets to achieve Net Zero Carbon by 2050.
Products designed to use recycled material and be recyclable at 'end of life'.
Products designed to reduce CO2 emissions in transport and installation.
Suite of wildlife protection products.
Active in development of sustainable drainage.
Active in developing standards and guidelines.
Reducing our impact
We recognise our responsibility in helping to achieve net zero carbon. Designing production processes and products to not only reduce embodied carbon, but also reduce transport and installation carbon is an integral part of our business.
Find out more about our journey to reduce our environmental impact.