KerbDrain
Award winning combined kerb and drainage system
KerbDrain is an award winning combined kerb and drainage system specifically designed and developed to form an integral part of any modern, sustainable surface water management solution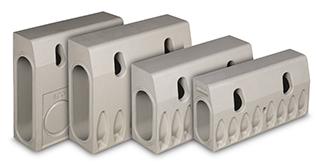 It is the first combined kerb drainage system of its kind to use recycled materials and be independently certified and Kitemarked to BS EN 1433: 2002. The one-piece system is suitable for a wide range of applications including major and minor highways, car parks, and commercial and urban landscaping.
ACO KerbDrain provides many versatile solutions for both SUDS schemes and traditional drainage systems. Engineers and designers are able to combine the benefits of both "hard" and "soft" SUDS to achieve the key elements of quality, quantity and amenity.
The system also benefits from an extensive range of complementary and problem solving components including perforated and flush centre stones, drop kerbs, radius and mitred units, internal angles, quadrants, and bus stop units.
Since its launch in the late 1990's, over 750,000m of ACO KerbDrain has been supplied to a wide variety of projects in both the UK and mainland Europe. In recognition of ACO KerbDrain's ground breaking one-piece design, the system was awarded the Queen's Award for Enterprise: Innovation in 2001.
ACO KerbDrain has a range of units to match HB1, HB2 and 45° splayed profiles, and a selection of depths and lengths to meet the hydraulic and performance requirements of many highway or drainage schemes.
ACO KerbDrain can also be adapted to suit specific projects, for example we can offer the product in a variety of colours or with a grit blasted texture to provide a more natural look.
ACO KerbDrain meets all specification requirements:
Sizes Available
The system is available in a range of HB1, HB2 and SP kerb stone profiles to meet a wide range of applications.
Available in 255mm, 280mm, 305mm, 380mm, 405mm, 455mm and 480mm depths.
New KerbDrain SP455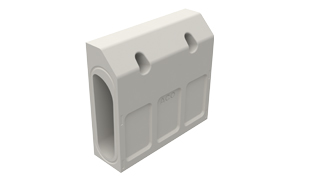 The Design Manual for Roads and Bridges (DMRB) recommends that splay kerbs should be installed with an upstand of 100mm and half-battered with an upstand of 125mm, with this in mind ACO have re-designed their SP480 channel to the new SP455 channel meaning that our largest sized KerbDrain channels can now be transitioned between splay and half-battered. What is even better is that you can now transition all the way from our SP280 channel all the way up to our HB480 channel.
The new KerbDrain® SP455 range.
The range includes not only the new SP455 channel, which can be transitioned to the HB480 KerbDrain®, but also accessories consisting of:
There is also a new splayed gully top to accommodate the change in size which is compatible with the full splay range.
The introduction of this new range now allows seamless transition between the HB480 and SP455 systems as is common in the other KerbDrain® sizes. The introduction of a full range of accessories should extend the areas where the system can be specified and installed.
The range is fully certified to EN1433:2002 D400 and has been added to the ACO Kitemark licence.
Recommended Applications
Not Recommended Applications
Overview of profiles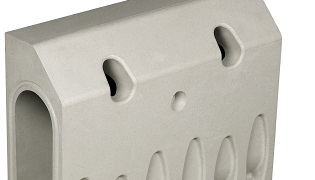 Splay | ACO KerbDrain®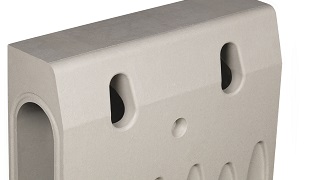 HB | ACO KerbDrain®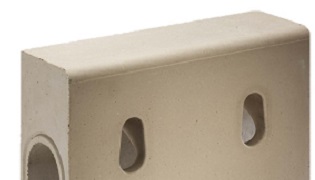 Bus Stop | ACO KerbDrain®
Featured downloads
To download the KerbDrain brochure, please use the link below.
Related products