ACO International Projects
Supporting schemes around the world
Throughout the world, the ACO brand is recognised as a leading supplier in the design, development and manufacture of surface water drainage systems. An extensive portfolio offers market quality solutions for every application, including internal and building drainage, landscaping, sport facilities, retail, distribution centres, highways and airports as well as solutions for environmentally sensitive projects.
Latest Case Studies
Take a look at our international case studies below which cover major infrastructure projects such as airports, docks and hospitals.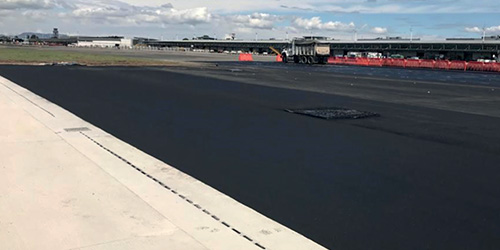 El Dorado Airport in Bogotá - connecting 35 million people per year
As the El Dorado Airport is the main hub for passengers as well as cargo in Columbia, the General Directorate of Civil Aeronautics initiated it's expansion. In 2019 it served over 35 million passengers and in 2018 more than 340000 tons of cargo. Therefore, this project was of utmost importance and demanded reliable drainage. ACO Qmax was chosen to provide an efficient water management solution, keeping runways and other areas free from surface water.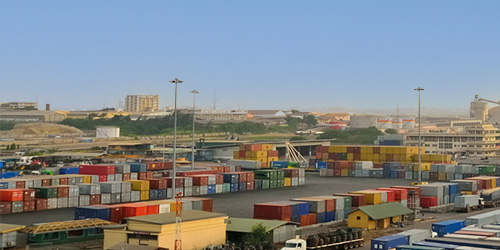 An efficient and high-capacity surface drainage design for the Tema Port
Ghana has a high rainfall index and so, ACO Qmax was installed at the port, providing not only a highly efficient solution, but also offered great hydraulic capacity. The channel system is self cleaning, reducing maintenance requirements. ACO Qmax was selected specifically for this project as the engineering team and consultants realised the advantages of installing HDPE channels instead of using traditional cast-in-situ concrete channels.
Project Support
Designing drainage schemes overseas can often be a complex task. Designs must be carefully considered to ensure that the correct product solution is selected for the intended application, and project requirements. Our dedicated team of experts have years of experience in designing for surface water and building drainage.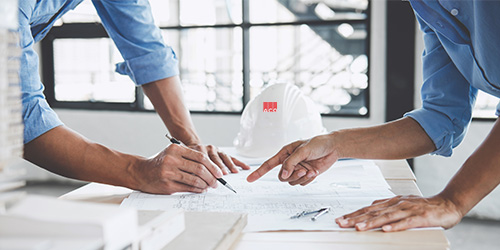 We can provide support with:
Working to support UK based engineers, architects & consultants on the drainage specification of international projects
Using our experience to assist with designing projects to various regional standards and requirements
Create a bridge from UK specification to local support for the client and contractor
Working with ACO colleagues in over 40 countries to guarantee a smooth transfer of information as well as offering local representation
Contact Us
ACO provides a broad range of integrated surface water management systems suitable for use across the entire spectrum of civil engineering and infrastructure projects. The portfolio is designed to provide the optimum solution for storm water control and sustainable drainage systems, as well as products for wildlife conservation and specialist solutions for sports arenas.
Contact our team directly today about your international project or fill in the contact form below. Our team will be in touch shortly.