Multislot
Low profile channel system for car parks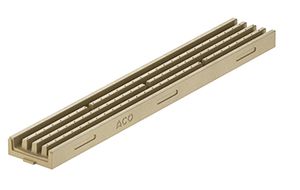 ACO Multislot channels are designed specifically to meet the drainage demands of multi-storey and underground carparks.
The low profile channel design is manufactured from corrosion-resistant polymer concrete and has no moveable parts, reducing overall noise when driven over.
The accessible and easy-to-inspect sealing groove make this the ideal channel for highly trafficked car parks which require robust high-performance solutions.
Featured download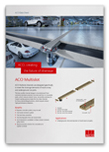 Multislot datasheet
Find out more about ACO Multislot, including technical information and installation details.
Multislot colour finishes
Design Advice

Need help with your design? Ask our Design Team a question today via our online support facility.
askACO Support is a free to use online service. Our Design Team can provide you with expert guidance on your project, without obligation. Speak to one of our team today.
Related products