Qmax
Carbon smart high capacity slot drainage system
ACO Qmax has been developed to satisfy the demand for a versatile, high capacity slot drainage system for a wide range of applications involving small to large catchment areas to any load class.
The system is specifically designed to form an integral part of any modern, sustainable surface water management solution requiring effective storage, attenuation and eliminating carry over in stormwater conditions.
As the first product in ACO's Carbon Smart range, Qmax has been officially certified as a Carbon Neutral product. This means that it maintains carbon neutrality from cradle to gate, thus reducing its environmental impact while providing an effective system for managing surface water.
The ACO Qmax system provides optimum surface water drainage and attenuation for a wide range of infrastructure, industrial, hard landscaped and other SuDS applications.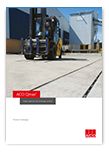 Qmax Brochure
Find out more about ACO Qmax, our high capacity slot drainage system suitable for A 15 to F 900 applications.
Download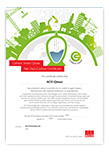 Carbon Smart Qmax
Find out more about ACO Qmax's new carbon smart credentials and how it can meet your environmental goals
Download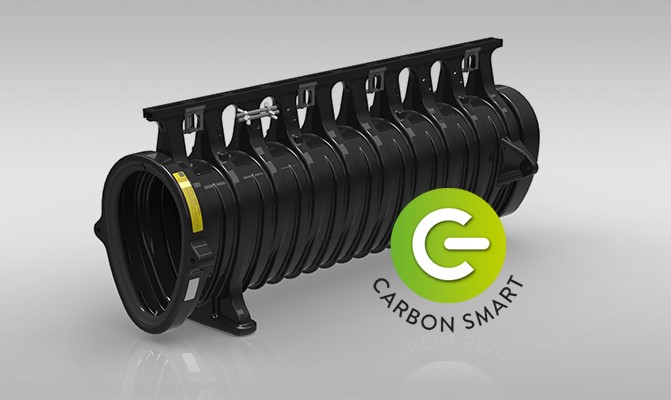 Carbon Smart Certified
ACO Qmax is the first product line in our range to earn the 'Carbon Smart' badge. This means that our Qmax drainage channel has been certified as Carbon Neutral. In other words, there are zero carbon emissions associated with its manufacture – a claim that encompasses both direct emissions (scope 1) and indirect emissions (scope 2), such as those from the use of renewable energy, green gas, and forklift trucks.
This certification confirms that all emissions directly linked to the manufacture of the product comply with the standards set out in BS EN 15804
Key features: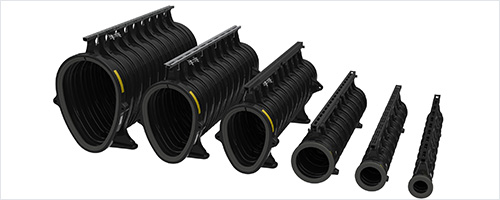 Variety of channel sizes
The range includes six distinct channel sizes, each designed to efficiently manage and regulate surface water. From driveways to airports, our lightweight channels are certified for Load Class A 15 to F 900, ensuring high performance across a wide spectrum of applications.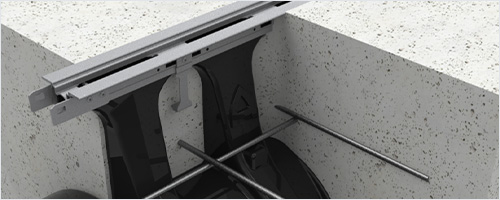 Innovative pavement beam
The patented design permits a steady flow of concrete throughout the channel structure. This feature not only strengthens the installation but also minimises the need for extra reinforcement. It further promotes a seamless pavement construction along the channel's line, simplifying the installation process while enhancing its structural robustness.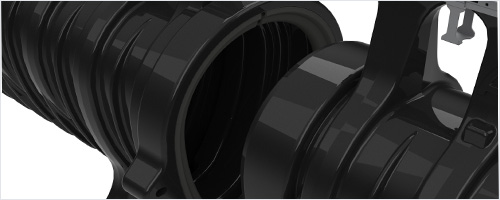 Push fit channel connection
Our channels are engineered for swift push-fit assembly, significantly speeding up the connection of channel bodies. With an in-built seal, a water-tight connection can be made, which ensures that any polluted surface water remains confined within the channel.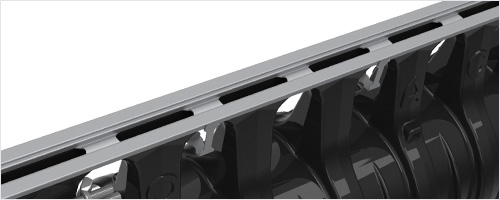 Selection of rails
We offer a diverse selection of rails designed to complement a variety of surface finishes. Whether your project calls for ductile iron, galvanised steel, or composite materials, our range is sure to meet your needs. Moreover, our edge rails are seamlessly compatible with various pavements, including asphalt, concrete, block, and natural stone, ensuring a perfect match for any setting.
Features
Monolithic channel construction supplied in 2m lengths
Available in six channel sizes 150, 225, 350, 550, 770 (mm)
Channel sizes can be combined to form step fall systems reducing costs and optimising hydraulic designs
Full range of channels, access units, outlet chambers and accessories available
Resistant to industrial effluents, oils, petrol, diesel, road salts and de-icing agents
Patented pavement beam channel and inlet design
Choice of three edge rails; Q-Flow, Q-Guard and Q-Slot
Push-fit channel joints with integrated channel seals
Certified up to Load Class F 900
Benefits
Designed for efficient surface water conveyance. Larger units are available to provide attenuation for stormwater carryover.
Provides all necessary components to deliver conveyance, attenuation and source control for effective SUDS drainage schemes and designs
Range of channel sizes can be combined to form step fall systems reducing costs and optimising hydraulic designs
Certified Carbon Neutral, helping to meet environmental targets
Provides unbroken pavement construction across the line of the channel, simplifying and strengthening installation
Aesthetically pleasing finish - edge rails compatible with asphalt, concrete, block and natural stone pavements
Lightweight design improves on-site handling
Recommended Applications
Commercial developments
Industrial
Highways
Ports and docks
Airports
Car parks
Petrol forecourts
Retail developments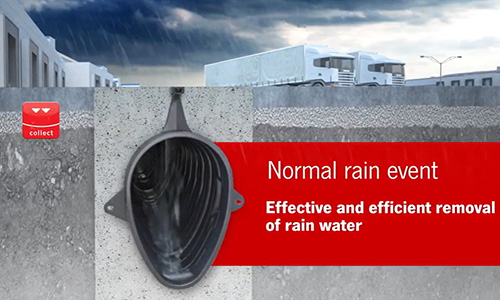 Overview
Find out more about the ACO Qmax high capacity slot drainage system.
What is Qmax?
What are the key features and benefits?
Where can Qmax be installed?
Do you have a need for slot drainage? If so, speak to our design services team today. With years of experience in surface water management, our team can help you to select and design the appropriate system for your drainage requirements.
Request a Design Consultation
As a leader in the design and manufacturing of high performance drainage systems, we take pride in our expertise in assisting specifiers, consultants, and contractors to develop efficient and cost-effective schemes. Speak to our Specification team today to find out more about ACO Carbon Smart Qmax.